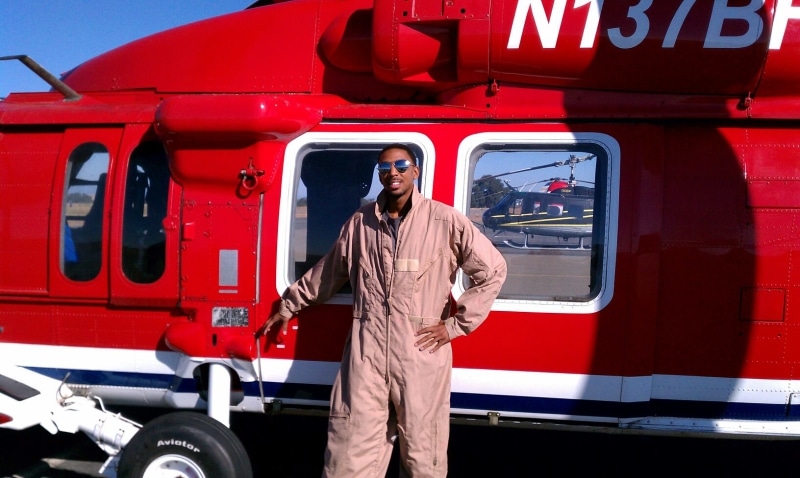 In 2012, my brother, Maurice, passed away unexpectedly. To say he was fearless would be a gross understatement. He enjoyed riding motorcycles, throwing parties and traveling. His life was something awesome, but it was cut too short.
To honor his memory I created my Awesome List. It's just a list of things that I think would be awesome to do, experience or try. You only get one shot at it. So why not live it up?
It is my goal to complete everything (dream big!) and document it. I'll also be updating it with even more awesome things as I think them up.
Music Festivals
Coachella {completed 4/12/2013}
Bonnaroo {completed 6/2012}
SXSW
Austin City Limits
Hangout Fest
Electric Forest
Glastonbury Music Festival
Conferences + Events
CAMP {completed 6/5/2013}
Pool Trade Show {completed 2/2013}
Alt Summit {completed 1/25/2014}
World Domination Summit
Blogalicious {9/2015}
Blogher
Activities
Go Skiing {completed 2/17/2014}
Go snow tubing {completed 1/2016}
Go on a cruise {10/12/2012}
Go snorkeling {10/2012}
Get scuba certified
Go hiking in the mountains {6/2015}
Go river rafting {6/2014}
Go whitewater rafting
Travel
Visit every country at least once
N. America
Visit all 50 states
California
Georgia
Maryland
Mississippi
Nevada
New Orleans
North Carolina
Utah
Virginia
Sites to Visit in N. America
Visit Mount Rushmore
Camp at the Grand Canyon
See a geyser erupt at Yellowstone
Go to Mardi Gras
Visit the Statue of Liberty
S. America
Attend Carnival
Wear a Brazilian bikini at a Brazilian beach
Visit Machu Picchu
See Christ the Redeemer
Europe
Ride the eye of London
Go to the Dr. Who experience
Visit Stonehenge
Climb the Eiffel Tower
Eat macaroons & croissants in France
Ride in a gondola
Take a picture holding up the Leaning Tower of Pisa
See the Northern Lights
Swim in the Blue Lagoon
Asia
Visit the Great Wall of China
Revisit Tokyo Disney
Visit the Harajuku district
Australia
Snorkel off of the Great Barrier Reef
See a kangaroo in its natural habitat
Africa
Go on a safari
Visit Madagascar
See the pyramids
Antartica
Business
Get booked as a keynote speaker for an event
Hire an assistant {10/2015}
Get an Instasparkle piece featured in a national magazine
Have the Visionary Journal be featured in O Magazine
Grow one of my social networks to 5,000+ {3/2014}
Attend the National Stationary Show
Grow the community of Visionary Journal users

500 Visionaries
1000 Visionaries
5000 Visionaries

Rent a studio space
Life
Buy a house
Dye my hair pink {completed 1/2013}
Dye my hair blue {9/2014}
Move to Austin, Tx
Fitness
Do a pull up unassisted
Do 20 real push-ups
Running

5k { completed 1/13/2013}
10k
half marathon